News
2015 ISSA World Championships, Kentucky
[September 20th, 2015 by Jani Soderhall]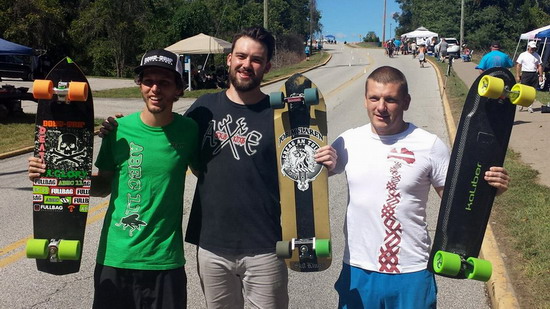 Giant slalom Pro, top 3

Giant slalom, Pro
1. Joe McLaren, USA
2. Janis Kuzmins, LAT
3. Louis Ricard, CAN
4. Edijs Jermacenko, LAT
5. Ethan White, USA

Tight slalom, Pro
1. J?nis Kuzmins, LAT
2. Joe McLaren, USA
3. Louis Ricard, CAN
4. Ethan White, USA
5. Edijs Jermacenko, LAT

Tight slalom, Masters
1. David Hackett, USA
2. Kevin Delaney, USA
3. Brad Jackman, USA
4. John Ravitch, USA
5. Scott Hostert, USA

Tight slalom, Women
1. Judi Oyama, USA
2. Joyce Wheldrake, CAN
3. Courtney Helms, USA

Tight slalom, AM
1. Stephane Fournier, CAN
2. Kyle Fields, USA
3. Will Fogel, USA
4. Patric Brassard, CAN
5. Danilo Percich, CAN

Tight slalom, Juniors
1. Oshean Lehrmann, USA
2. Orion Lehrmann, USA
3. Lucas Pauley, USA
4. Maďté Fournier-Parent, CAN
5. Aliera Soulsby-Monroy, USA

Hybrid Pro
1. Joe McLaren, USA
2. Janis Kuzmins, LAT
3. Ethan White, USA
4. Edijs Jermacenko, LAT
5. Louis Ricard, CAN

Hybrid Masters
1. Kevin Delaney, USA
2. Rick Floyd, USA
3. Scott Hostert, USA
4. David Hackett, USA
5. Miguel Marco, CAN

Hybrid AM
1. Danilo Percich, CAN
2. Patrick Brassard, CAN
3. Will Fogel, USA
4. John Stryker, USA
5. Stéphane Fournier, CAN

Hybrid Women
1. Judi Oyama, USA
2. Joyce Wheldrake, CAN

Hybrid Juniors
1. Orion Lehrmann, USA
2. Oshean Lehrmann, USA
3. Lucas Pauley, USA
4. Maďté Fournier-Parent, CAN

Forum topic with more details:
http://slalomskateboarder.com/phpBB/vie ... 274&t=9148
German Open, Stuttgart - Results
[September 19th, 2015 by Jani Soderhall]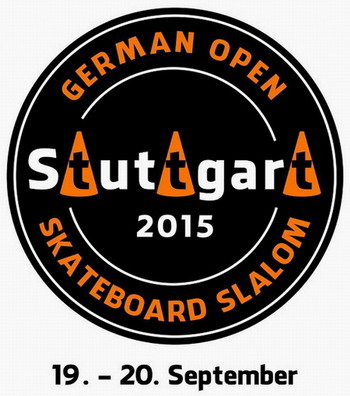 ISSA Main status (last big race in Europe 2015)

Overall Results - German Open 2015 - Stuttgart

PRO
1. Stas Mironenko, UKR
2. Robert Thiele, GER
3. Christhoph Baumann, GER
4. Ferdinand Laux, GER
5. Oleg Glushko, RUS

AM
1. Artus Liskovs, LAT
2. Felix Müller, GER
3. Petr Matous, CZE
4. Toms Dreiblats, LAT
5. Lars Tüxen, GER
6. Martins Liepins, LAT
7. Gianluca Bellomo, IT
8. Jakub Jirrman, CZE
9. Lukas Mehler, GER
10. Victor Gallo, IT

Masters /Legends
1. Radan Knobloch, GER
2. Stepan Vojta, CZE
3. Pelle Gustafsson, SWE
4. Alex Lutz, GER
5. Michal Subrt, CZE
6. Richard Searle, UK
7. Oliver Dieterle, GER
8. Alec Brown, UK
9. Jürgen Dreier, GER
10. Petr Knobloch, CZE

WOMEN
1. Karolina Vojtová, CZE
2. Mia Sudková, CZE
3. Tezzan Redman, SWE
4. A.Holakovská, CZE
5. Hana Vojtová, CZE

JUNIOR
1. Max Thiele, GER

TEENS
1. Lucas Knobloch, GER
2. Felix Thiele, GER

KIDS
1. Petr Martinu, CZE
2. Johan Knobloch, CZE
3. Lukas Martinu /CZE

Forum topic here:
http://slalomskateboarder.com/phpBB/vie ... 836#p79836
European Championships 2015 - Gothenburg, Sweden
[August 28th, 2015 by Jani Soderhall]
Friday and we already have two final overall results!





Masters, overall
1. Peter Klang, SWE
2. Magnus Bobert, SWE
3. Hans Göthberg, SWE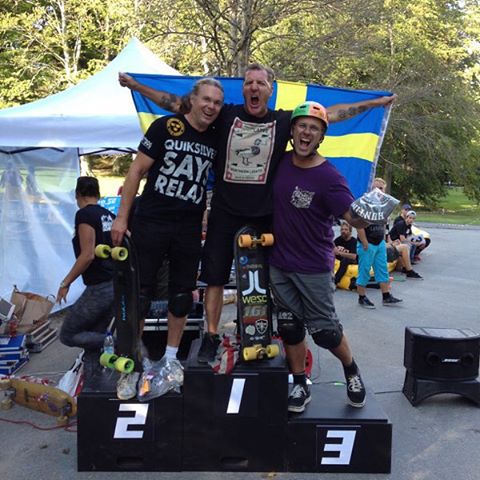 Women, overall
1. Irene Di Giorgio, ITA
2. Silvia Menedez, ESP
3. Tezzan Redman, SWE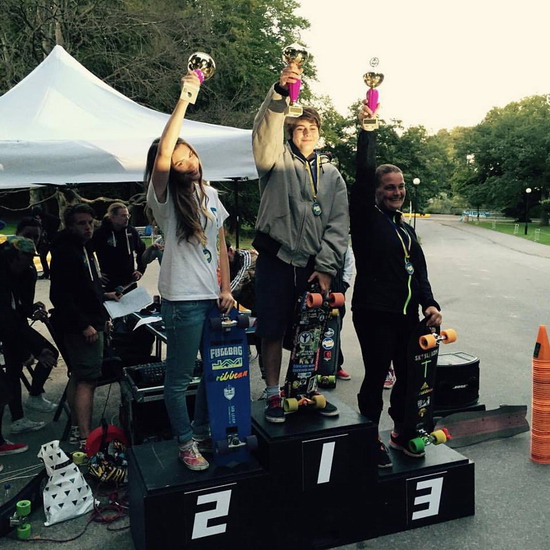 Full results:
viewtopic.php?p=79819#p79819
Pilsen World Cup
[August 22nd, 2015 by Jani Soderhall]



Giant Slalom, Men (top 8)
1. Mach Zdenek, CZE
2. Janis Kuzmins, LAT
3. Josef Stefka, CZE
4. Edijs Jermacenko, LAT
5. Robert Thiele, GER
6. Petr Janousek, CZE
7. Petr Matous, CZE
8. Oleg Glushko, RUS

Masters (top 5)
1. Pelle Plast, SWE
2. Radan Knobloch, GER
3. Jindrich Zelva Kral, CZE
4. Ivo Skrabal, CZE
5. Petr Knobloch, CZE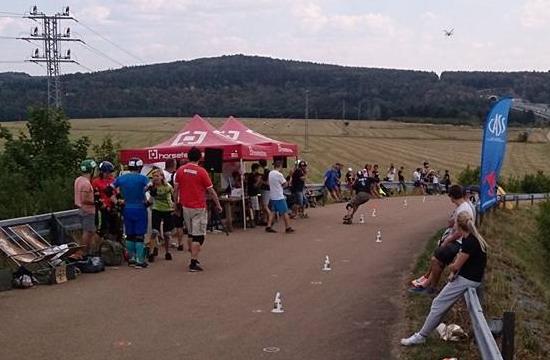 Complete PDFs are available: viewtopic.php?p=79803#p79803
Désaxé World Ride, Results
[June 26th, 2015 by Jani Soderhall]
Tight Slalom, Désaxé World Ride, GRENOBLE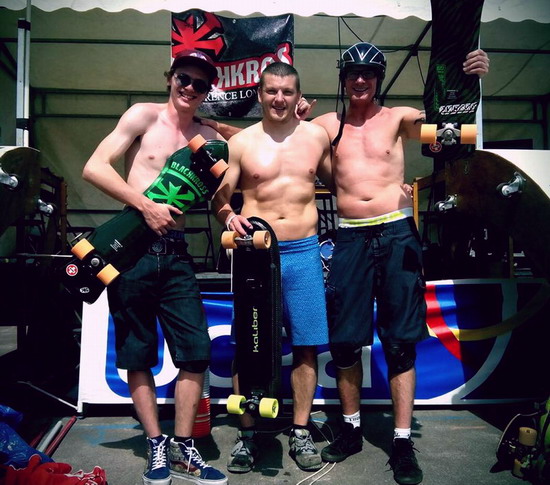 1. Janis Kuzmins, LAT
2. Christopher Dupont, FRA
3. Michel Dupont, FRA


Giant Slalom, Désaxé World Ride, GRENOBLE, Saint MARTIN LE VINOUX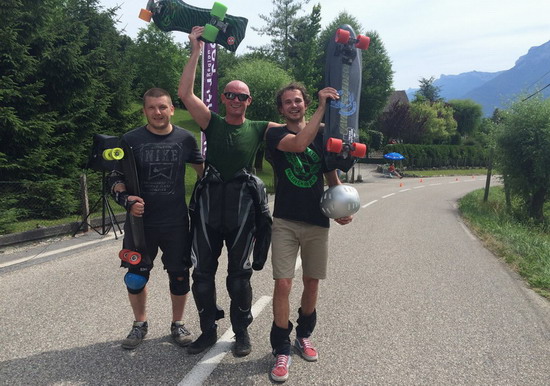 1. Michel Dupont, FRA 19,797
2. Ferdinand Lindner, GER 19,919
3. Janis Kuzmins, LAT 20,035
4. Christopher Dupont, FRA 20,114
5 .Mmedo Duffort, GBR 20,995
6 .Louis Selby, GBR 21,465
7. Dany Navarro, ESP 21,615
8. Alfonso Perez Villalpando, ESP 22,581
9. Leonardo Fernandez, ESP 22,263
10. Valentin Fabre 29,841
Grüningen, results
[June 22nd, 2015 by Jani Soderhall]
+++ RESULTS SLALOM WORLD CUP - GRÜNINGEN +++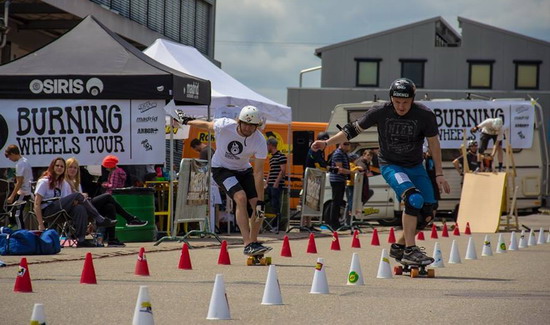 STRAIGHT PRO:
1 Janis Kuzmins
2 Stas Mironenko
3 Christopher Dupont
4 Edis Jermacenko
5 Robert Thiele
6 Michel Dupont
7 Gustavs Gailitis
8 Petr Janousek

STRAIGHT AMATEUR:
1 Arturs Liskovs
2 Toms Dreiblats
3 Radan Knobloch
4 Felix Müller
5 Mmedo Dufort
6 Max Thiele
7 Lars Tüxen
8 Alex Lutz

HYBRID PRO:
1 Janis Kuzmins
2 Robert Thiele
3 Edis Jermanenco
4 Christopher Dupont
5 Stas Mironenko
6 Josef Stefka
7 Michel Dupont
8 Gustavs Gailitis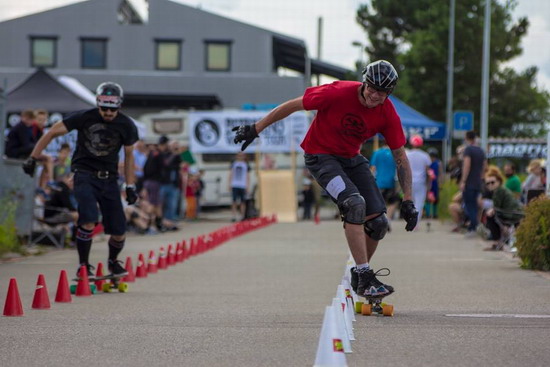 Slalom St Louis [Main], Results
[May 23rd, 2015 by Jani Soderhall]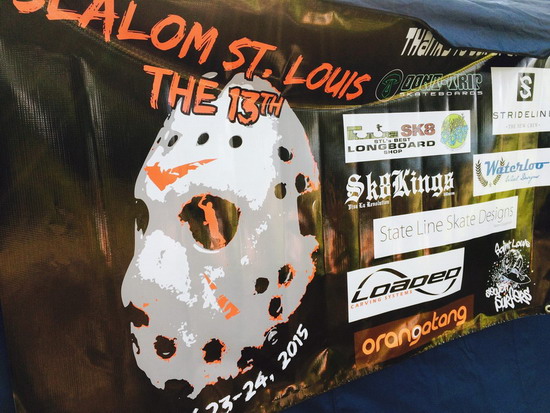 Tight slalom (top 8):

1. Yason Yerke
2. Steve Pederson
3. Jonathan Harms
4. Oshean Lehrmann
5. Joseph Kyle Smith
6. Derek Yerke
7. Keenan Thompson
8. Orion Lehrmann

Giant slalom (top 8):

1. Lou Statman
2. Joseph Kyle Smith
3. Yason Yerke
4. Jonathan Harms
5. Steve Pederson
6. Lynn Kramer
7. Alex Kwiecinski
8. Nate Favero

Forum topic with complete results:
viewtopic.php?p=79619
ISSA joins World Skateboarding Federation
[May 22nd, 2015 by Jani Soderhall]
The International Olympic Committee (IOC) has shown renewed interest in skateboarding with an objective to have the sport included in the 2020 games in Tokyo. But they require an established international governing body and they have started to apply some pressure on the sport to get organized.

ISSA has decided to the join the World Skateboarding Federation (WSF) in it's effort to unite all skateboarders, regardless of discipline, in one international governing body of skateboarding. WSF is currently one of three international federations claiming ownership of skateboarding. The other two are: FIRS (the international roller sport federation) and ISF (the International Skateboard Federation).

WSF has already attracted the downhill and freestyle communities and we believe we are doing the right thing choosing the same path to make sure that the whichever becomes the final governing body of skateboarding includes all disciplines and not only what appears as the most popular at the time.

Read the full announcement here.
http://slalomskateboarder.com/phpBB/vie ... 623#p79623
First ISSA race in Argentina, April 26 2015
[May 18th, 2015 by Jani Soderhall]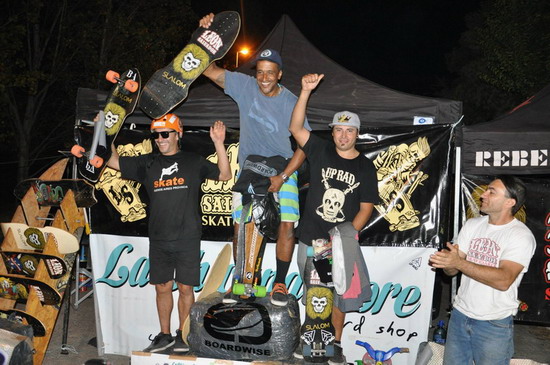 Hybrid slalom podium
1. Sammy Nogueira, Brazil
2. Facundo Quiroga (orange helmet), Argentina
3. Daniel Blanco, Argentina

Congratulations to Edi Leon Salvador, the president of the Argentine League and Daniel Blanco for the organization!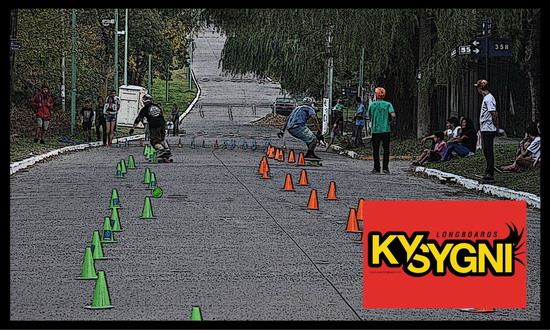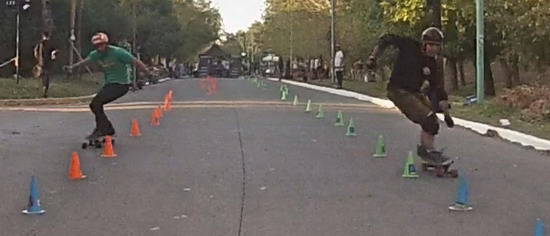 Gonzalo Rodriguez (X games vert medalist) vs Patrick Lozano

Forum topic with photos and full results:
viewtopic.php?p=79603
Slalom Conscience - Brazil [Main], May 1-3
[May 4th, 2015 by Jani Soderhall]
Overall results, top 4

1. Mikael Hadestrand, SWE
2. Bruno Silva de Olivera, BRA
3. Andre Fuchs, BRA
4. Thiago Gardenal, BRA

Complete PDFs:

Tight slalom
Hybrid slalom
Giant slalom
Overall

Thanks Sammy for pulling off this official ISSA sanctioned Main event in Brazil!

Forum topic:
http://www.slalomskateboarder.com/phpBB ... 185&t=9013
Page:
1
,
2
,
3
,
4
, 5,
6
,
7
,
8
,
9
,
10
,
11
,
12
,
13
,
14