First ever official ISSA slalom race in Argentina
Ranelagh - Buenos Aires - Argentina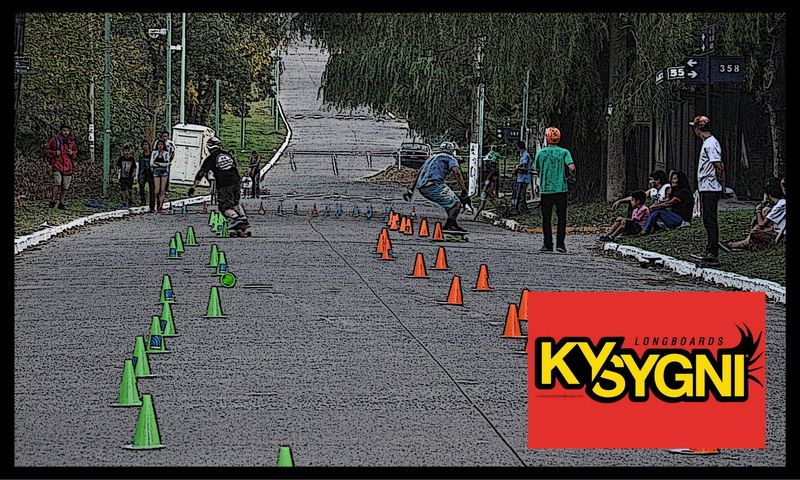 Semi finals between Patrick Lozano and Sammy Nogueira
These two Masters riders - 100 years of age - helped motivate the younger Argentine riders.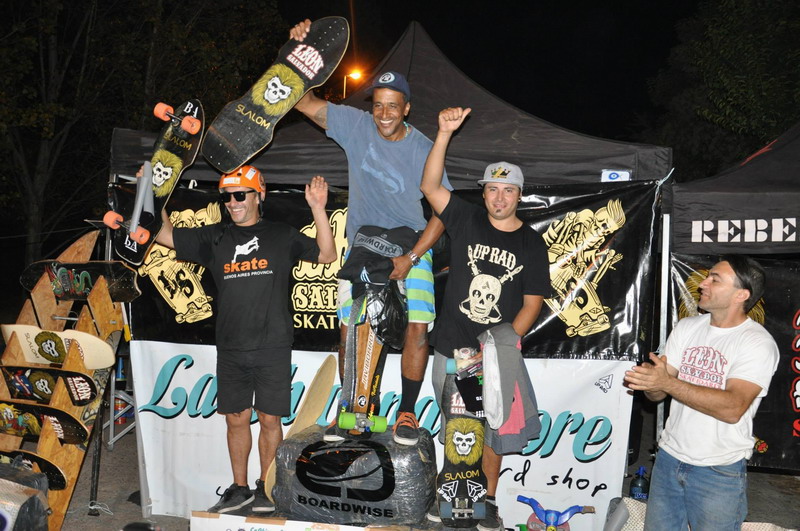 Hybrid slalom podium
1. Sammy Nogueira, Brazil
2. Facundo Quiroga (orange helmet), Argentina
3. Daniel Blanco, Argentina
To the right Edi Leon Salvador, president of the Argentine Slalom League and Daniel Blanco for the organization.
Full results (pdf)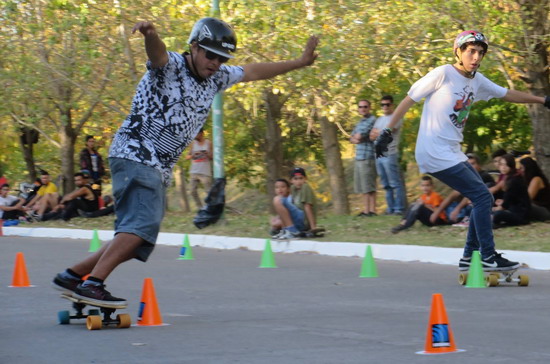 Daniel Blanco (orange course) Buenos Aires vs Cristian Olivera Buenos Aires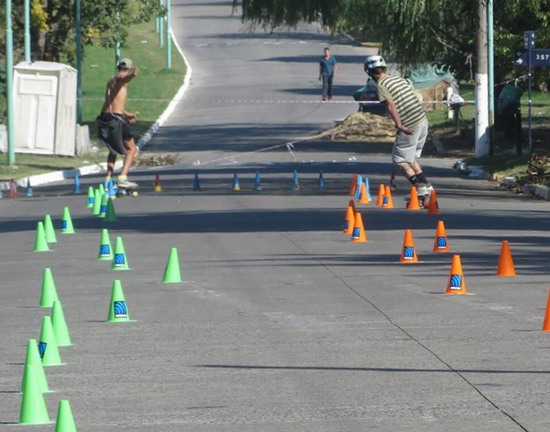 Lower part of the track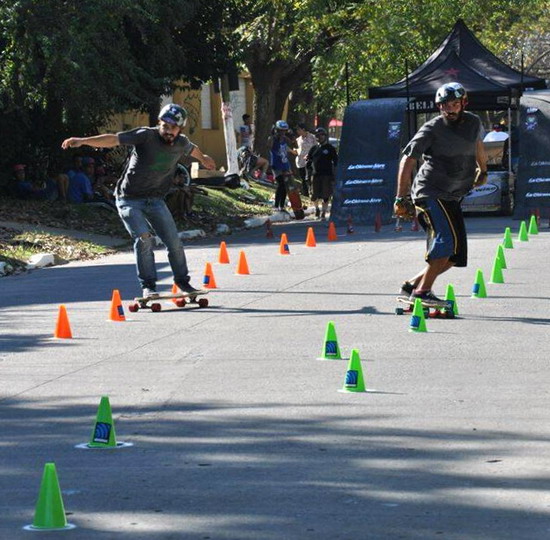 Leo Lomi vs Nicolas Rossignol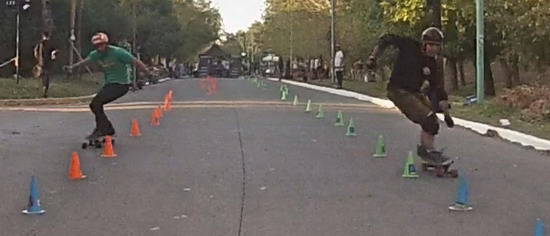 Gonzalo Rodriguez (X games vert medalist) vs Patrick Lozano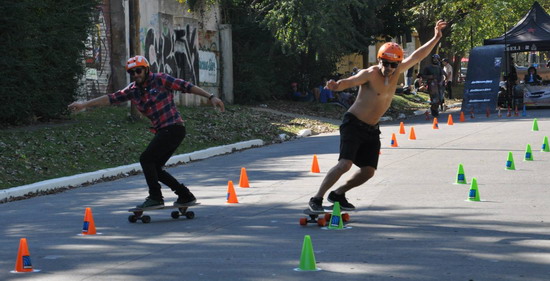 Gonzalo Rodriguez de Mar del Plata (orange course) vs Facundo Quiroga Buenos Aires