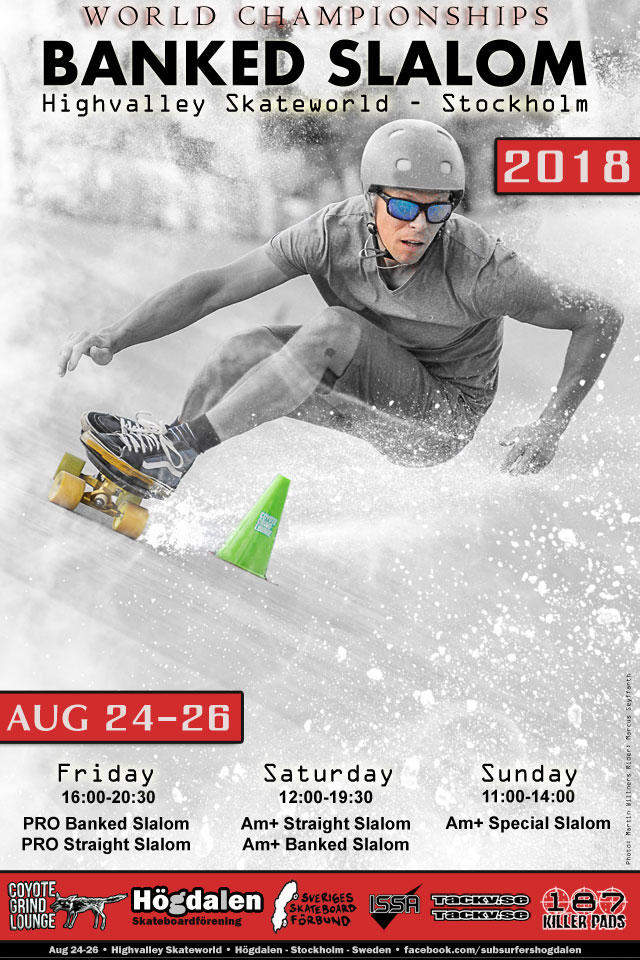 Banked Slalom World Championships 2018
Highvalley Skateworld, Stockholm
Disciplines
Straight slalom
Special (Hybrid)
Banked Slalom
Event classes
Pro No class or points!
Other event info
Organizer
Hans.Koraeus-subsurfers.se
Announced
2018-02-06
Want to register for a slalom event?
If you have never raced in a slalom event and don't exist in our database register here. If having problem logging in follow our step by step log in problem solver.
43 registrations for Banked Slalom World Championships 2018.
SlalomRanking.com : ISSA World Ranking 2003-2019