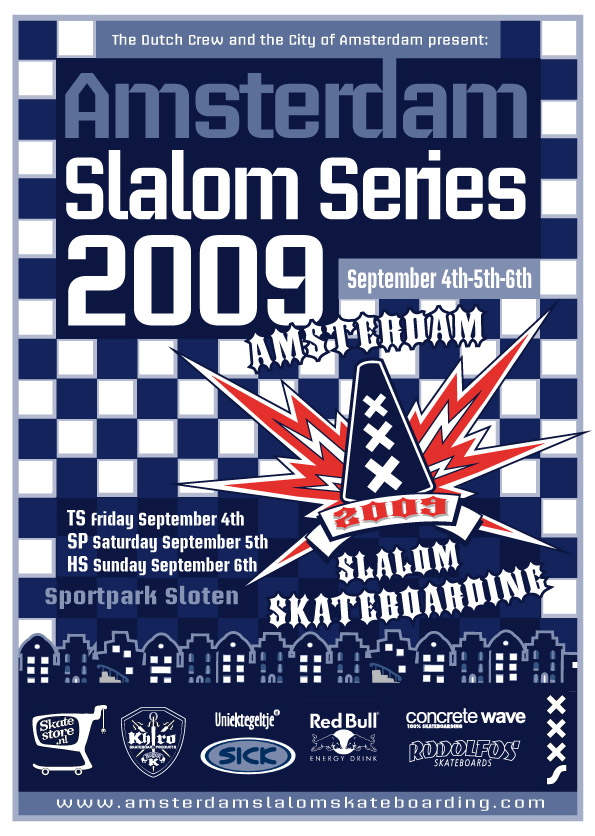 Friday September 4th
starting at 10 AM:
TS AM QUAL
TS PRO QUAL
TS PRO Finals
TS AM Finals
Saturday September 5th
starting at 10 AM:
Sp AM QUAL
Sp PRO QUAL
Sp PRO Finals
Sp AM Finals
Sunday September 6th
starting at 10 AM:
HS AM QUAL
HS PRO QUAL
HS PRO Finals
HS AM Finals
The Juniors and the Women qualify together with the AMS and will have a separated final.
Juniors and Women don't pay.
AMS 40 Euros
PROS 80 Euros
So far I can guarantee 1000 Euros MINIMUM PRO purse, but this is going to go up. I am still waiting for two important decisions from other sponsors.
Thank you City of Amsterdam.
For the AMS the usual FULL BAGS.
From the PRO fee 40 Euros go to the PRO purse.
Three meals (yes you will get Mexican food 3 days in a row)
T-Shirt also included.