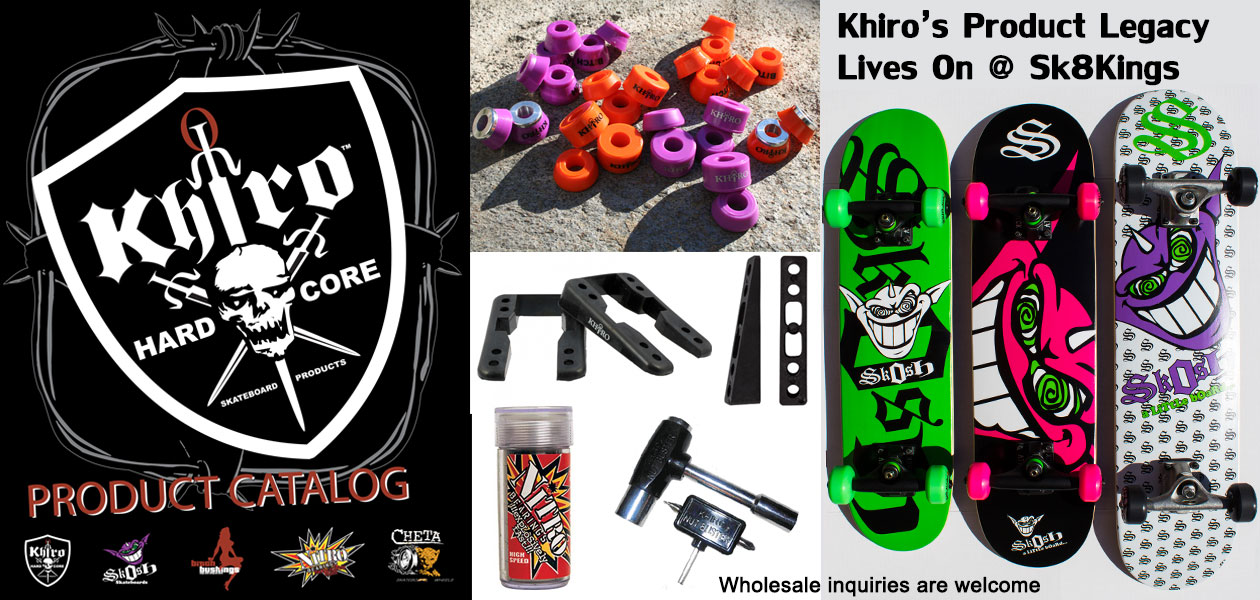 Distributed Worldwide by: Sk8Kings Skateboards
Shop Khiro Skateboard Products - Retail:
Khiro Products Online
Wholesale Sales Accounts are welcomed - please contact for application:
Contact Us
Sk8Kings is proud to offer all remaining Khiro inventory through our webshop - following their closure in 2017. High-quality hardware, risers, bearings, bushings and more - for retail and wholesale.
About Sk8Kings:
Shop online 24/7 at
Sk8Kings Skateboards Webshop
Everything you need for slalom racing - custom built just for you. You can shop our entire collection of products for slalom racing at this link:
Shop Slalom
Yes - we ship internationally to most destinations worldwide. Our online store will offer available shipping options during checkout - prior to finalizing your order. Contact our customer service for any questions via our website at
Contact Us
.
Contact by BY MAIL:
SK8KINGS
P.O. Box 20354
Fountain Valley, CA 92728-0354 USA
BY PHONE/FAX:
(714) 636-7308 (office)
GENERAL E-MAIL:
info@sk8kings.com