Bobby Turners custom boards are collectors pieces that many consider to be functional art, and they're all beautiful boards.
Now and then he made a board that would be considered rare, even by Turner standards.
Here's a prototype you've probably never seen before. It's a deck he was making for Chris Chaput. It doesnt appear to have ever been completely finished and it's a shape you'd never expect to see in a Turner.
The logo is under the gelcoat but what it was made with is unknown. If you have any idea how it's built, let us know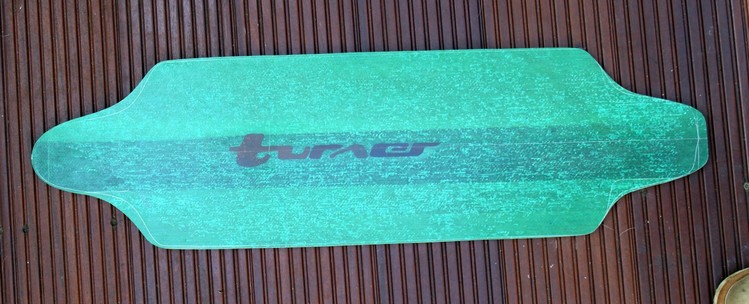 If you've got pics or info on unique Turner decks, post it up or drop me a message and i can put it on line for you