Just wanted to let everyone know we are distributors for Bennett and Alligator at Sk8Kings. We can offer wholesale arrangements for shops and have all available in our online retail shop.
Download the full size Bennett/Alligator pdf here:
http://sk8kings.com/new/images/LinePDF/ ... igLine.pdf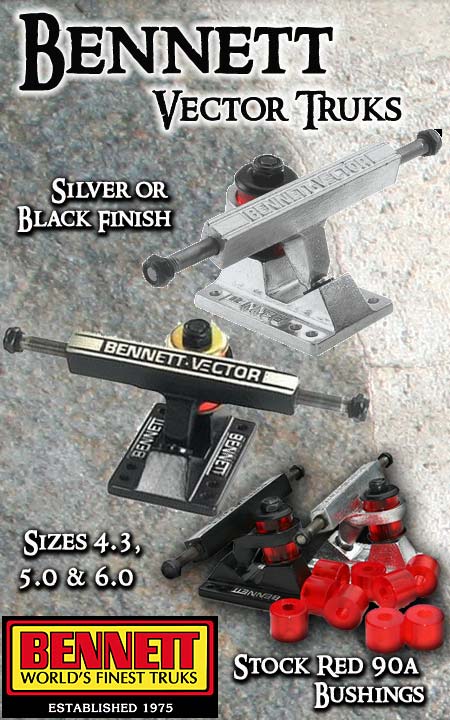 Full selection of
Bennett Trucks
(4.3, 5.0, 6.0) in silver or black are available in our store along with
Alligator Wheels
,
Bennett Completes
and genuine parts.
We also offer our "
Skennett
" -- modified with slalom racing in mind.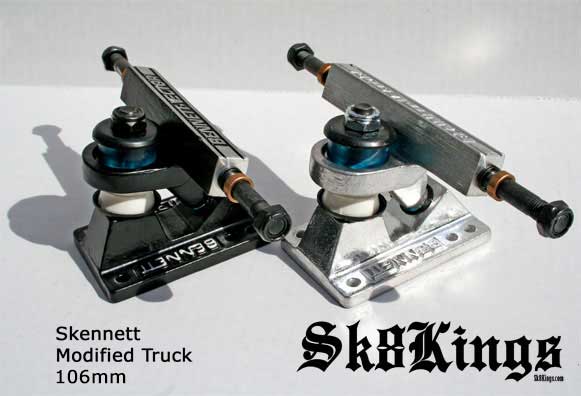 Fully stocked to get you set up quick here:
Bennett/Alligator Sales
at Sk8Kings.com