Here's the slalom army from Spain.
This has been our first year in competition. First event was PSWC (check video below). Then, we were at Amsterdam and Grenoble's races.
http://www.youtube.com/watch?v=jVRqr7lcbX0
Current team participating in international competitions is:
José Antonio Muñoz Cuellar, aka "Caribbean", aka "Doc":
#7 in Legends
#139 AM
Owner of oldest skateboard shop in Spain, Caribbean (early seventies)
Ricardo Damborenea, aka "RD"
#5 in Legends
#90 AM
Best result: #12 in Grenoble
Spanish Pipe & Bowl champion, 1979
First Pro Model Skateboard in Spain, 1980 (Sancheski RD pool board)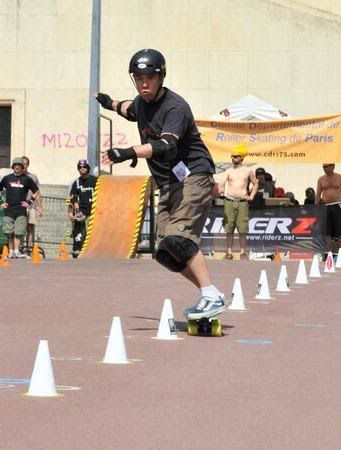 Pablo Ballester, aka "Ruki"
#194 AM
Best result: #14 in Grenoble
Borja Muñoz Cuellar, aka "Borja Caribbean"
#98 AM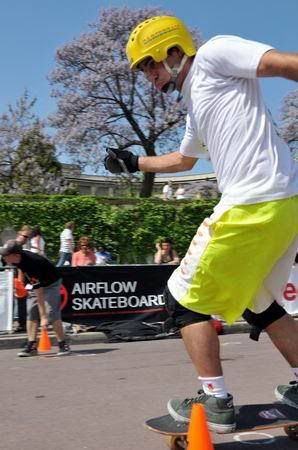 Nacho Muñoz Cuellar, aka "Nacho Caribbean"
#205 AM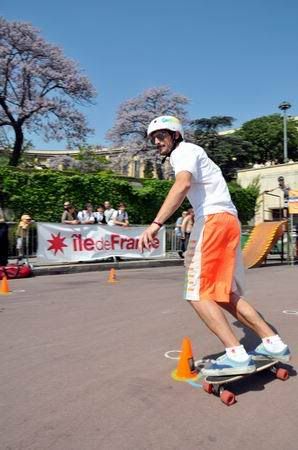 We are not yet that fast, but we surely have a better fashion sense (check those 70's day-glo Caribbean outfits in the Trocadero video and pics)!.
On top, we can skate 12 months a year outdoors without using headlights -he he he- so we'll (hopefully) catch up soon. We are also abducting additional crusaders for the slalom cause, so we are growing!.
See you in the next one!