In Latvia is real winter and today we have - 20!
But we are starting the sk8 season in January.
The first big event will be in Riga with a new indoor opening January 29.
The first race, which will have a slalom will take place 30 January in Liepaja - Olympic Center.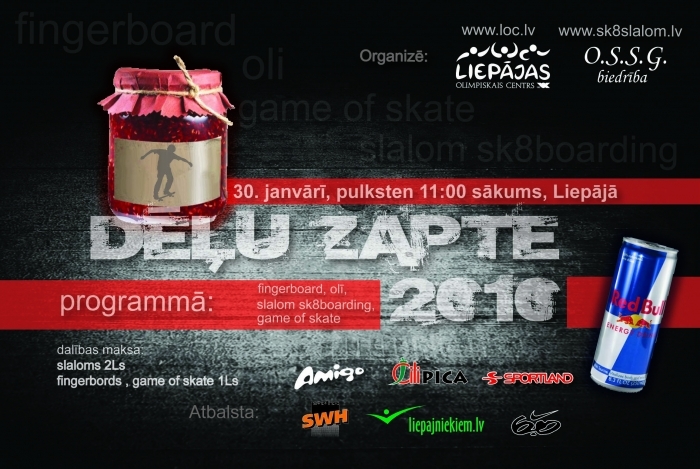 Program: special and tight slalom. Each 2 runs.
Open and Junior groups.
7 supporters. Enter fee - 2 lats (€ 3).
Start at 11:00.
All are Welcome!
www.skateboardinfo.lv