Proud to announce that the first out of three coups is done:
G.O.G goes DH!
Here they are! First out of three:
G.O.G. Big Brother for Randal, Force, Paris, Holey, Pogo (and Bear Grizzly) baseplates!
With or without spherical. Detailed specs below.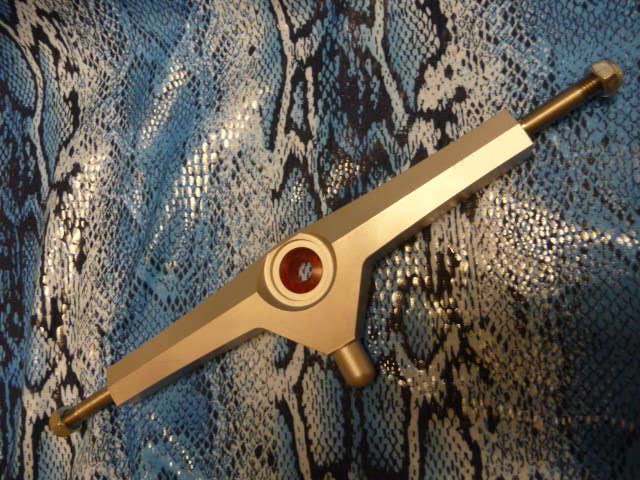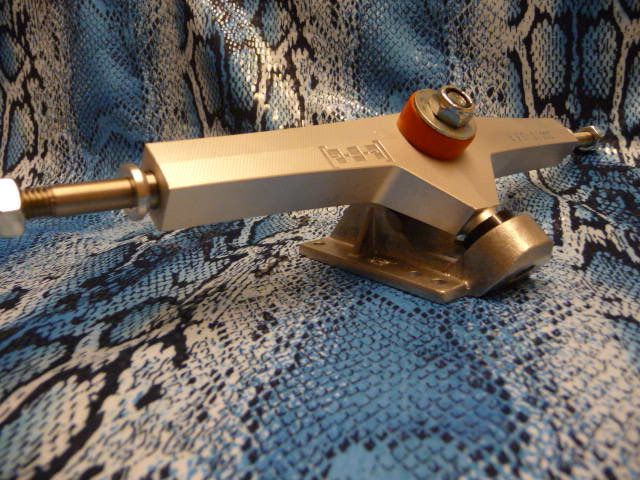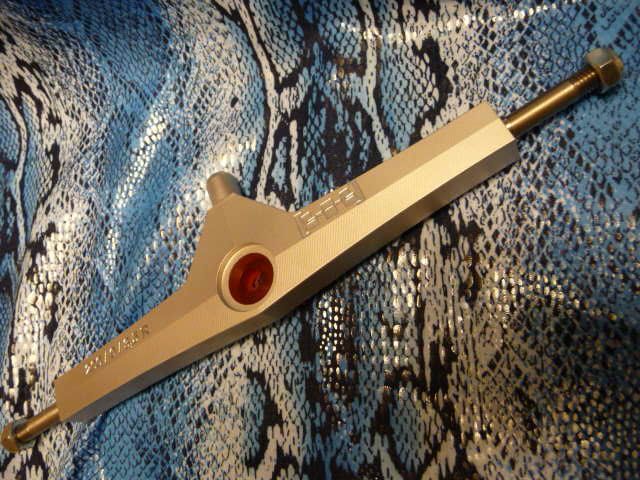 Hanger width
- 200mm (180mm come fall)
Hanger type
- axle in-line with kingpin for maximum traction and controlled drifting, flippable
- anti torsional light weight construction
Flippable hanger
You'll get 2 trucks in 1!
Low, standard
- stable
- easier to drift
- round turning
- 7mm lower
- You'll need to lean more.
High, flipped
- more agile/ tippier
- grippier
- more slalom-like turning
- 7mm higher
- You'll need to lean less.
Axles
8mm precision
Spherical Bearings
Pivot
Pivot cup, no spherical bearing
Hanger
bushing, spherical upgrade: €6/spherical
With spherical
- more precise
- quicker reaction
- holds the line well especially in sweepers
- more responsive
- harder to control in drifts and slides
Without spherical
- less precise
- softer ride, mushier
- harder to hold the line (you'll have to lean more in order to hold the line)
- Smoother drifts and slides
Bushings
- standard barrel shape fits
- Eliminators, Stimulators and Jim-Z shape fit
Hanger only option
This hanger is designed to fit Randal baseplates. Will also fit Holey, Force, Paris and Pogo.
For Bear Grizzly baseplates please contact me
Test Pilots
Sebastian Hertler
Ramón Königshausen
Design
Frank Beste
Price per set
€150 / approx. $215 USD
rmn