Brian at Feral Arts makes skim boards, kite boards, sand boards, and skateboards. I've spent a lot of time talking to him about different ideas concerning slalom. One of the big things I was looking for was an easily adjustable wheelbase. I didn't want to remove all the hardware on a truck, move it to a different set of holes, and tighten everything back down.
I got this deck a couple weeks before the Dixie Cup and have been playing around with the setup and finally have it dialed in for me. I've also played around with the idea that you can get an extra set of plates for this deck and change it completely with a couple turns of a wrench.
A Rad front wedged 10 degrees and a Seismic race dewedged 5 degrees with Hotspots: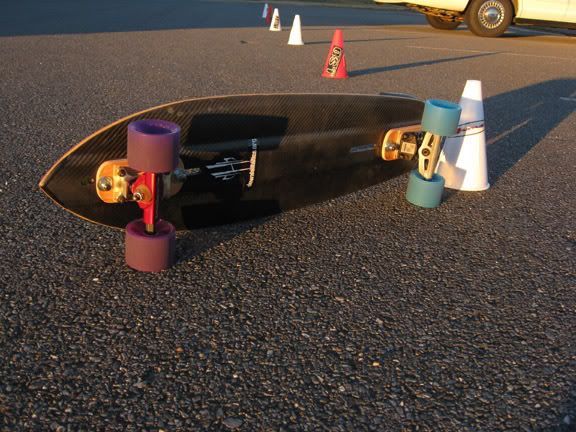 The front slider slot with a toe stop attached to the front bolt (toestop slides with truck):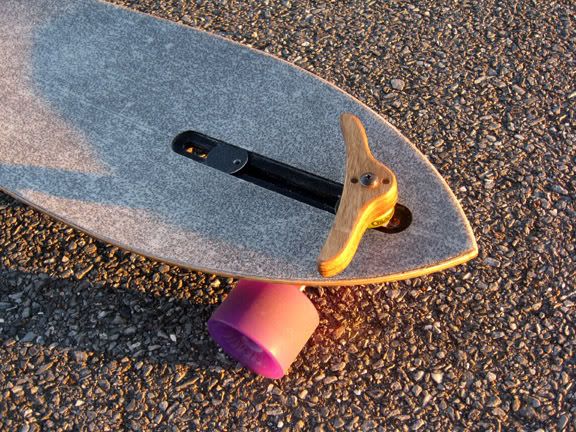 Front and back trucks mounted to the slider plates: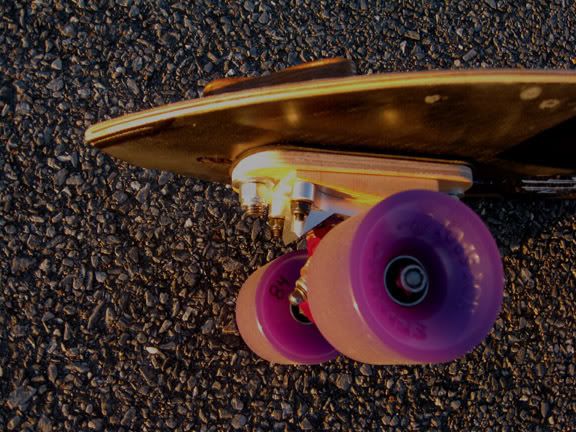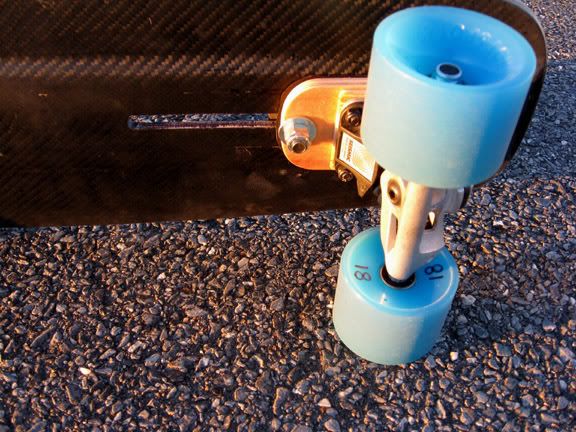 Time to switch out the trucks. Only 2 nuts to remove on each truck: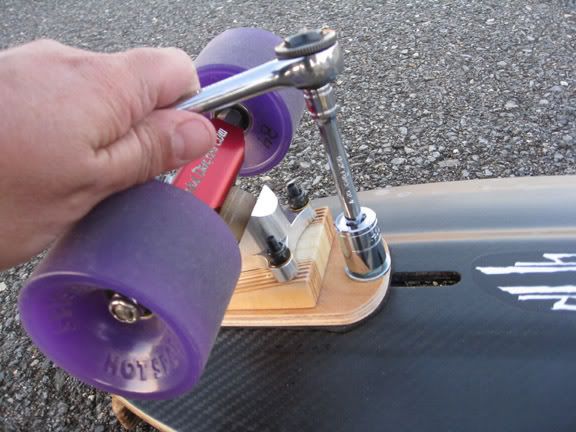 With truck removed you can see the thin rubber gasket I put between the plate and the deck: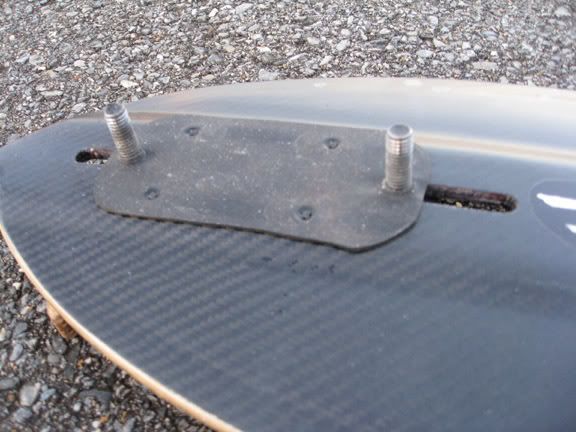 All this stuff was taken off in less than 3 minutes: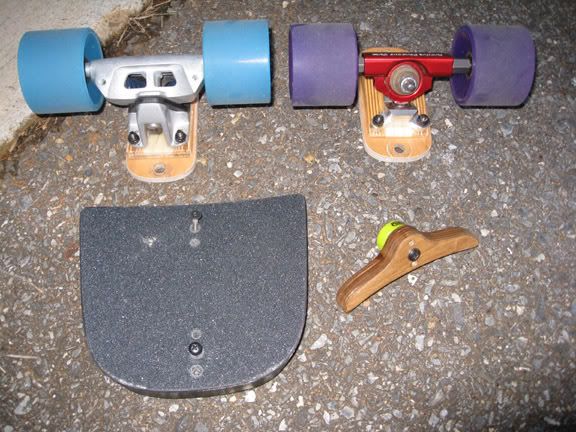 Different trucks mounted to second set of plates (Tracker Fulltracks with 86a Hotspots):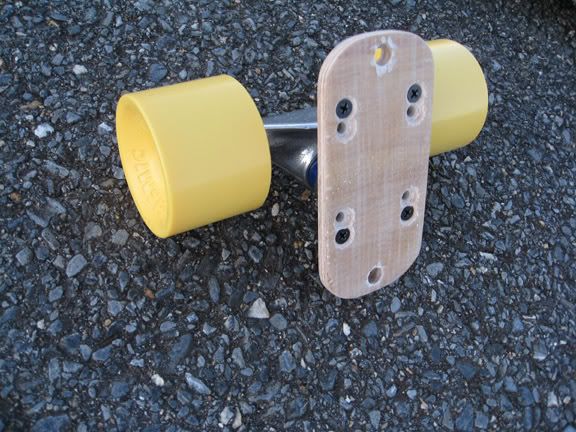 Giva deck set up as a rocker ditch board. This is an 18" wheelbase with a 6 inch tail: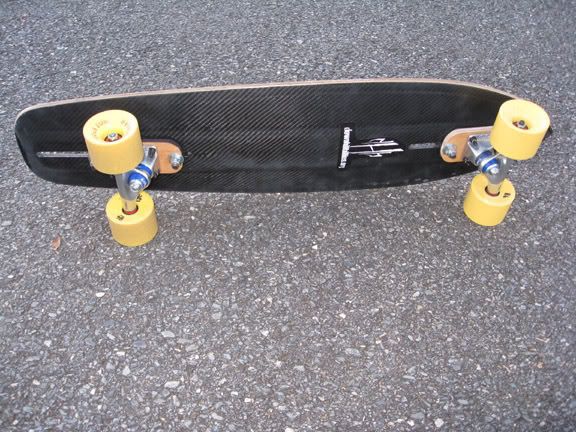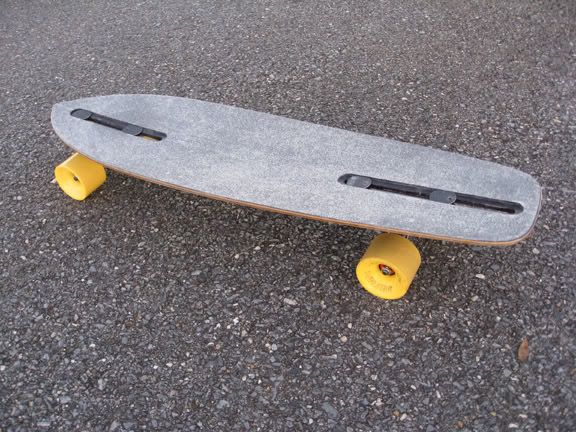 I love this deck and the versatility it offers. You could easily take this deck to a race and use it for several different courses with only the loosening and tightening of a couple nuts. It's wheelbase can range from 15" to 22".