Hello everybody, i dont post here alot but i do look at quite a bit of the info on here.
I made this board in a wooden press and this is the first one i pulled out. i then painted it and started riding and so far it feels great.
the length is 29" at the widest 9"
Front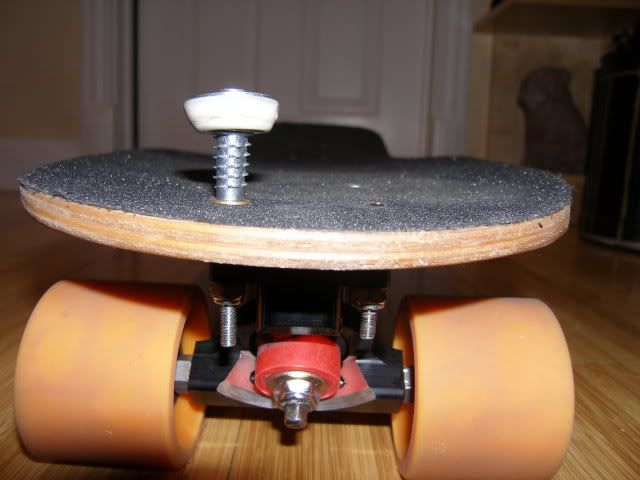 Side
Front Truck
Bottom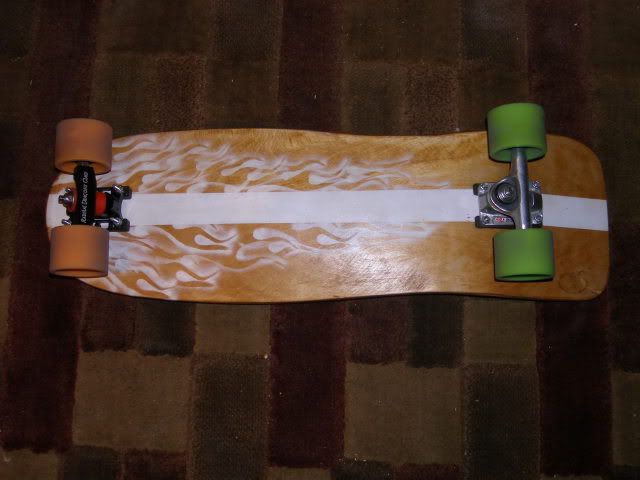 Bottom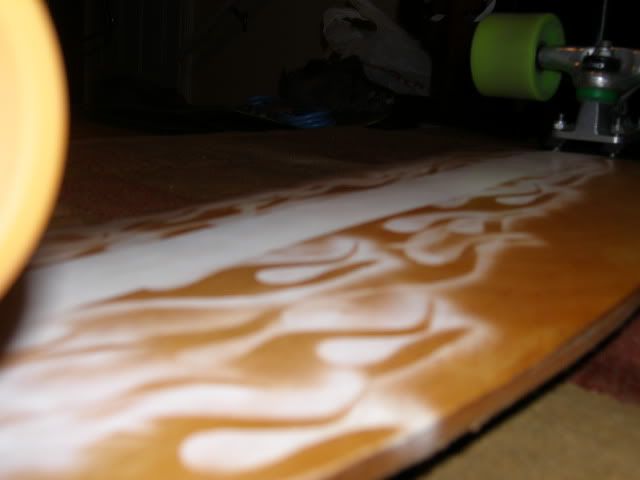 I then decided there wasn't enough concave changed my press and pulled out another board.
This is the second board that i made in my press. it has slightly more concave and a thinner tale. the tale is about 8" wide.
Concave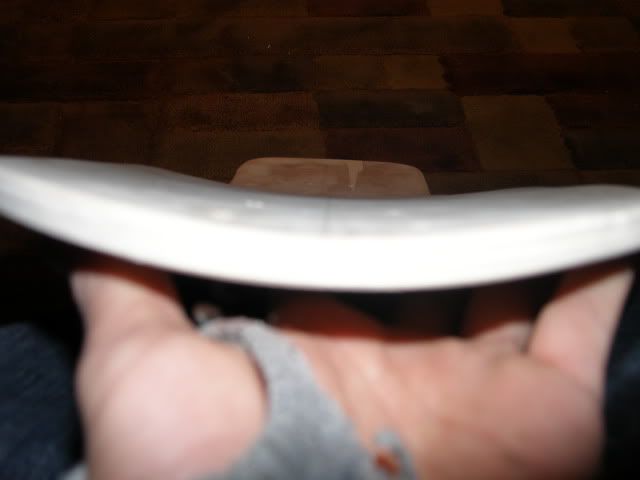 Concave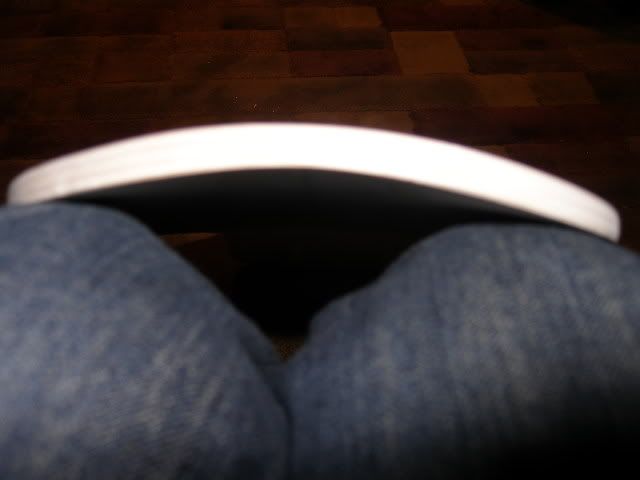 Side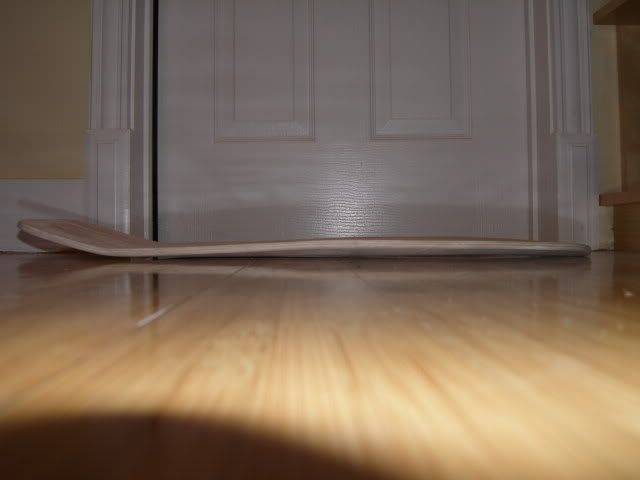 Bottom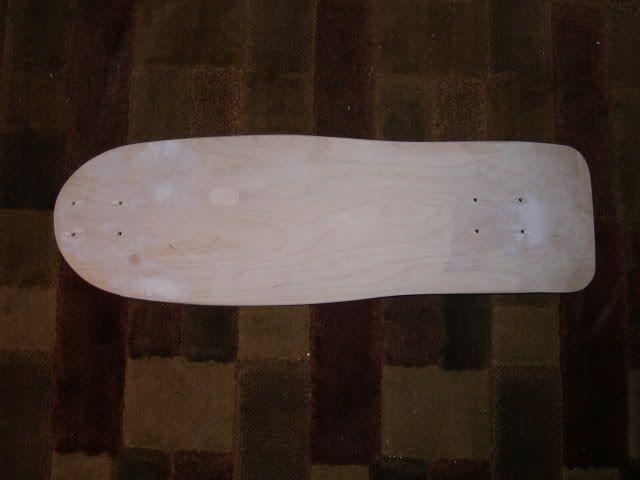 Front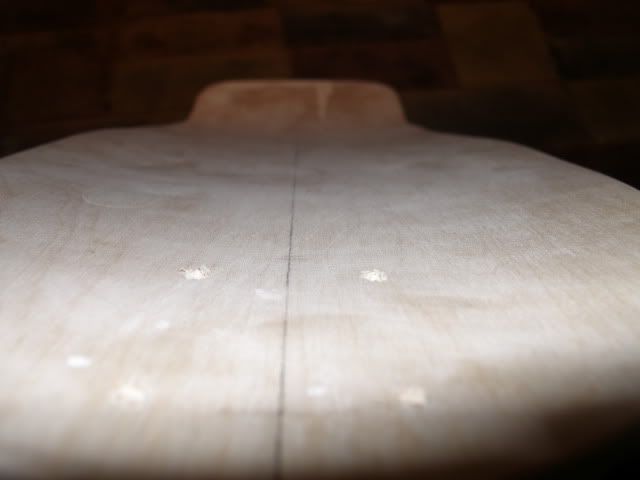 the top ply of this board got glued to the press so it pulled off a thin ply on the top. i filled it with wood filler.
i was wondering what everyone here though about the shape and general design, and if you had any things that i could change to make it better.