The Civ model from Dixie is 32" long, 8.7" wide at the front truck and a little over 7 or 7.5" in the tail. The WB measurments are 20 and 21".
some words from civ on the board where i will follow the instructions below:
"The prototype was a little shorter, and wider at the tail .
I really like the board I have now, but if I was to ever get another one made, I think it would be closer to the proto, with a couple alterations. Of course, these are just ideas. I think the board would be best with the 19 and 20" wheelbases, maybe 19.5 and 20.5 whith a special 18.5" for fun, maybe not on all boards. The nose width would be about 8.75" and the tail would be about 8". The tail and covcave are already perfect. The nose could also become a little broader, with a little less of a pointy nose. "
i received so many e-mails regarding this board,so here you go...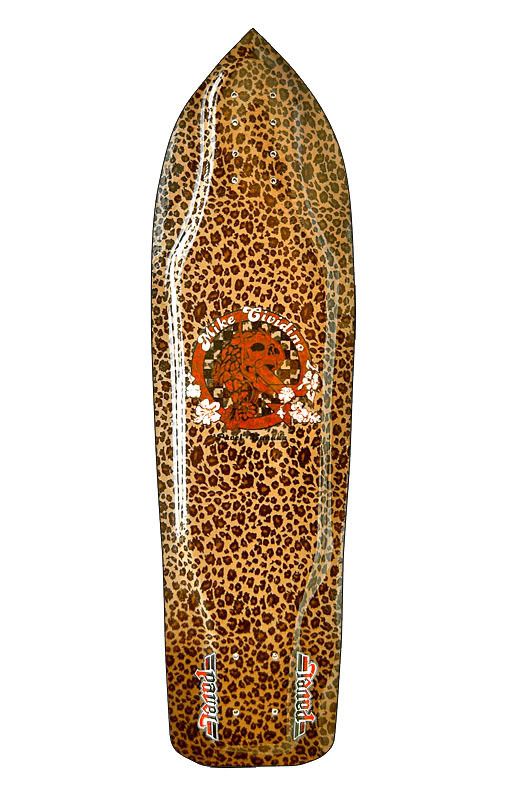 the axe has the same dimensions as featured on the sk8kings homepage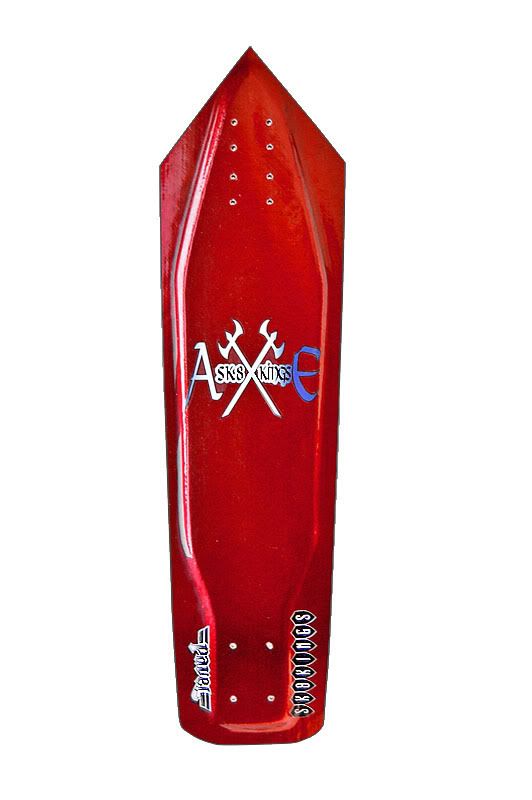 info work done!!!!!!!!!!!!