Finally finished setting up my Christmas present today.
Axe Ultimate III (carbon fiber reinforced wood core), Radical Dragon's Claw front with shaved 84a Avalons front, CZ Truck rear, shaved 80a Avalons rear, PT ceramics all around.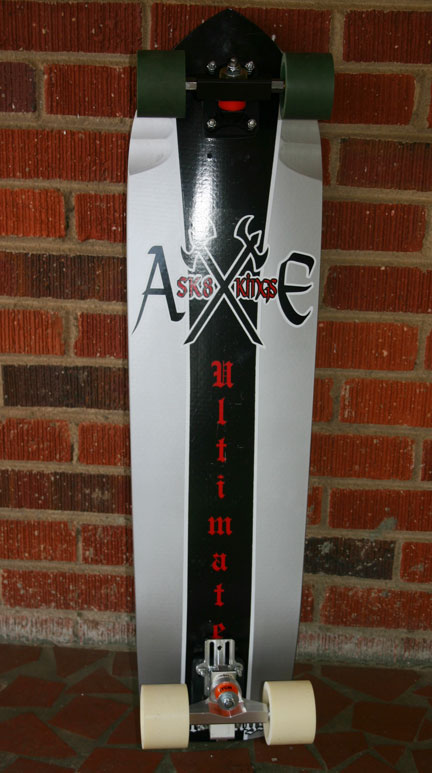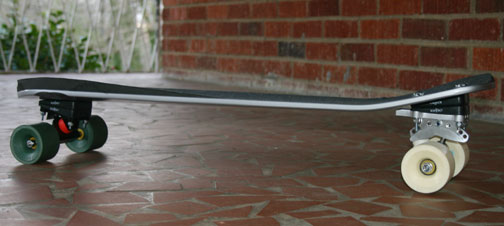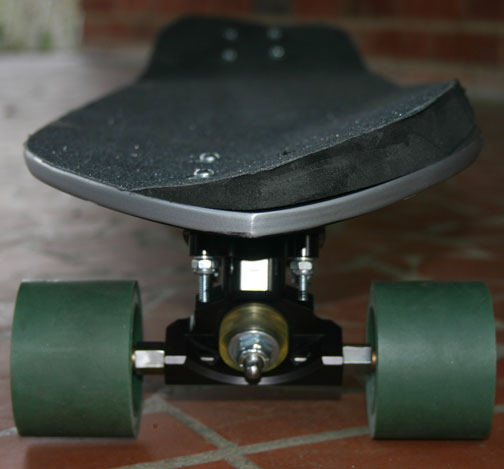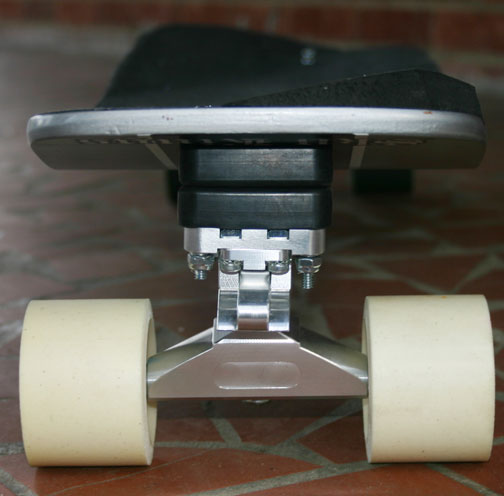 I got another one. Got more Rads, another CZ, Airflows, Splitfires, Bennetts and some wheels. Haven't quite decided how to set it up yet.