I took this picture of Martin Siegrists board at the European Championships, autumn of 2003. It's a prototype that Airflow is trying out. Fibreglass, carbonfibre etc as opposed to wood (which Airflow already masters to the extreme). I like the little bent up edges. I guess you can achieve the same thing on any board nowadays with Chickens concave stuff, but on this board it's built in. I'd like to try one of those!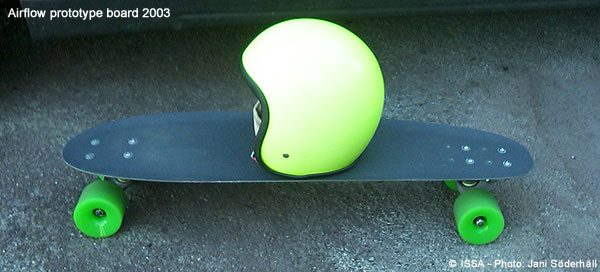 I also like the shape of the board much better than any of the previous Airflow designs. The extra width will certainly pay off their boards were too narrow until now.
...and as usual the Airflow team comes to events in nicely decorated cars!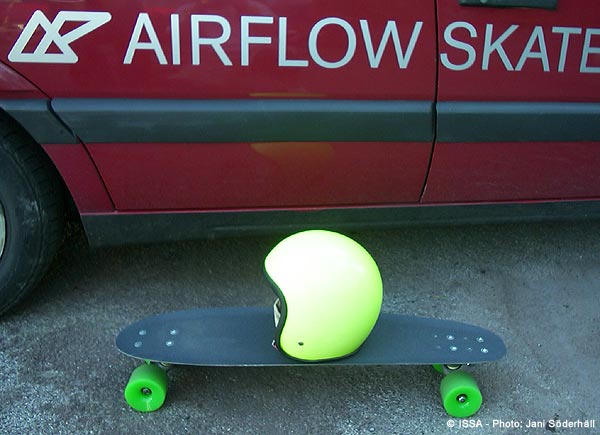 photo: www.cruisin.de