Moderator: Jani Soderhall
Posts: 48
Joined: Wed Dec 15, 2004 11:37 pm
Location: ketchum, Idaho
Contact:
---
ISSA President 2011-2020

Posts: 4188
Joined: Thu Aug 22, 2002 2:00 am
Location: Sweden, lives in France
Contact:
---
1961-2013 (RIP)

Posts: 3279
Joined: Tue Aug 27, 2002 2:00 am
I'm now the Avatar guy. Just send your jpegs, GIFs, TIFs, or other artwork variation to me at:
Wesley@slalomskateboarder.com
.
Also, be sure and specify in your e-mail if you want some clever and catchy cutline to your photo. Otherwise, it'll just be the first name.
---
1961-2013 (RIP)

Posts: 3279
Joined: Tue Aug 27, 2002 2:00 am
OK,
I'm stumped.
I got TWO pics this week from two different Slalomskateboarder users wishing to have their avatars added. One was from "Paul Allan" and the other was from "Mac."
I can't find where either are registered users of the sight.
Would someone please 'fess up as to who you are and I'll gladly add the avatar to your profile.
Thanks.
Oh, these are the two:
Mac
Paul
P.S. Sorry for the delay. These came in last weekend while I was travelling in North Carolina skating with the DHBs and I didn't get to them until tonight. Some of us work occassionally, you know.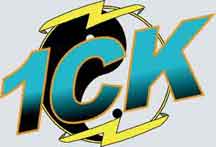 ---
www.myboard.ch

Posts: 19
Joined: Thu Nov 04, 2004 2:47 pm
Location: Bern, Switzerland
Contact:
can i have a new Avatar please...
thanx a lot !
---
ISSA President 2011-2020

Posts: 4188
Joined: Thu Aug 22, 2002 2:00 am
Location: Sweden, lives in France
Contact:
Wesley Tucker wrote:

Paul
= Patrick Allan (why Paul?)
---