Judi started skating in 1973 and entered her first contest in 1975. She's been skating ever since and no doubt holds the record for the the longest consecutive skate career among women.
Her early racing days were featured in Skateboarder Magazine. She was one of the early Pros, and one of those that aspiring skaters around the world looked up to.
As part of their collection on the early days of skateboarding in the USA, the Smithsonian Institute has archived her iconic skateboard helmet along with a complete set of National Skateboard Review, a magazine produced back in the 70's by Di Dootson Rose.
Having initially learned that she was pre-seeded for participation at the World Skate Games to be held in San Juan, Argentina, she was hesitant, and even reluctant to go. Not having raced internationally she was wondering if it was even worth the effort. With successful round of crowd-funding she gathered the necessary funds for the long, and expensive journey to Argentina where no world level slalom race had ever been held before. It was a gamble, but she would not have to regret it.
In the first discipline, hybrid slalom, at the 2022 World Skate Games she raced to a podium position, and the first ever bronze medal in women's slalom racing at an official World Skate sanctioned World Championships. And not only that, she did so at the age of 63 years young!
Skateboarding truly keeps you young at heart, and with a bit of help from cross fit training, also you body.
She truly is one "bad-ass" skate mom! (note: Shameless ad for her own brand!)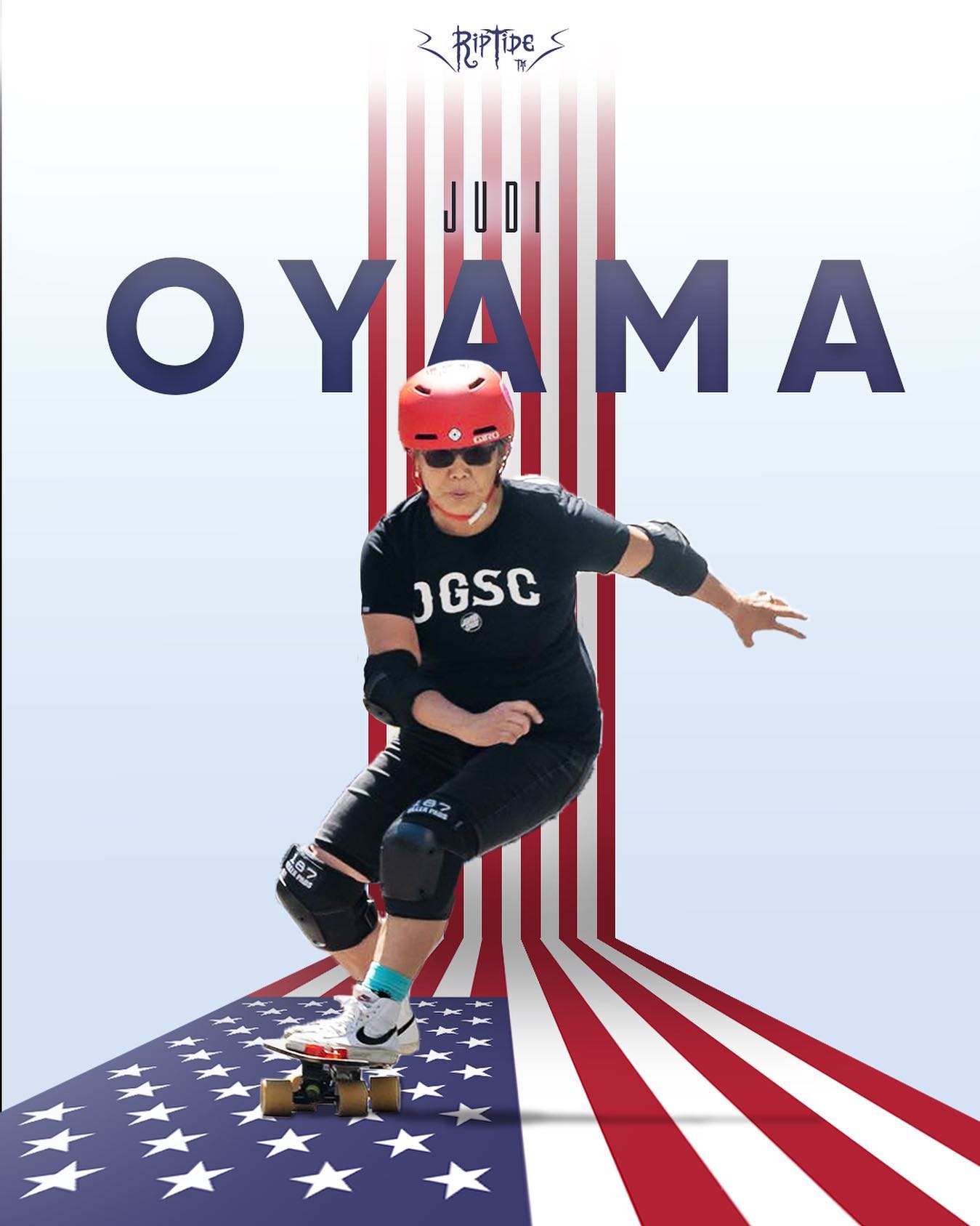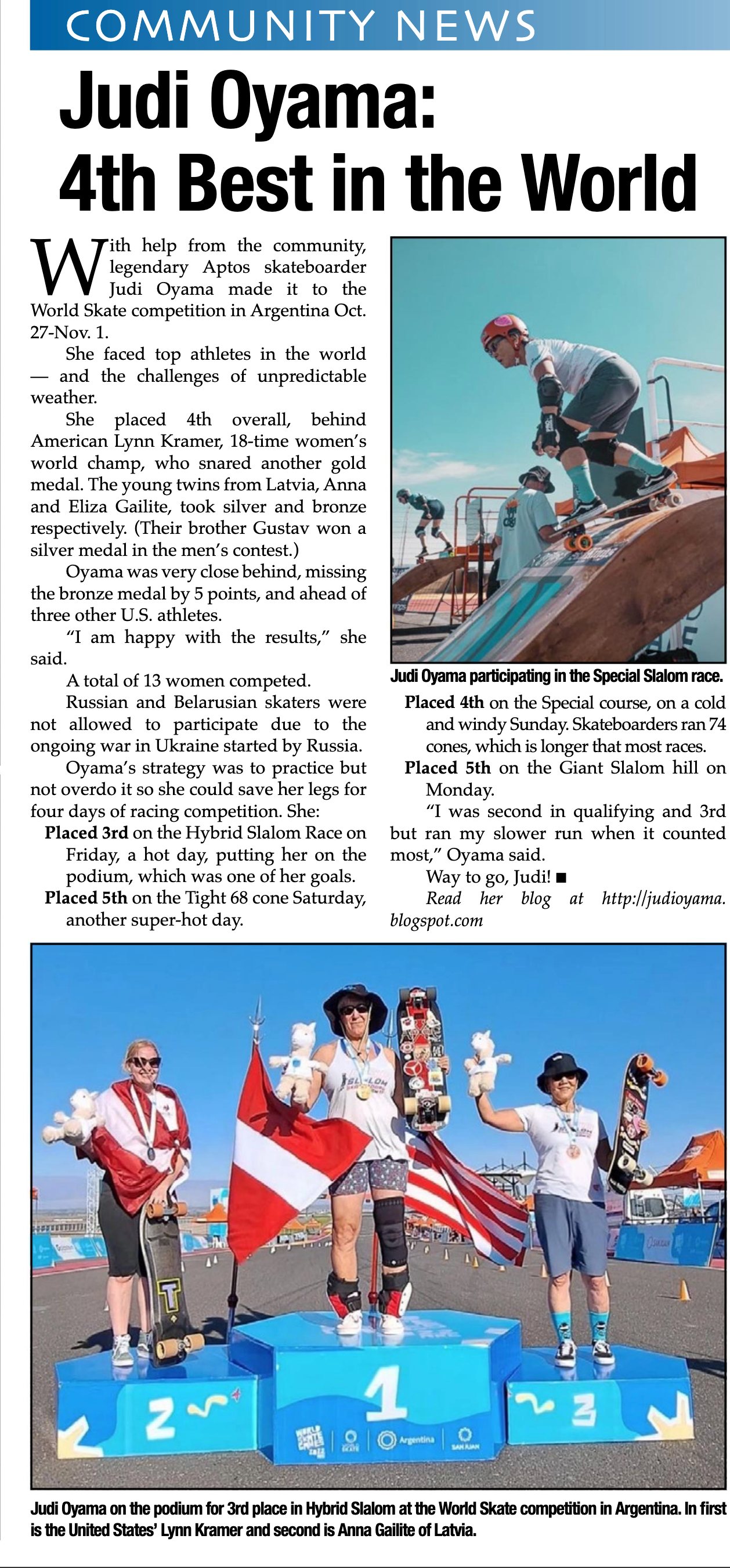 Article in Aptos Times honoring Judi after her 3rd place in hybrid, and 4th place overall. [November 2022]
Original link:
https://tpgonlinedaily.com/aptos-times- ... r-15-2022/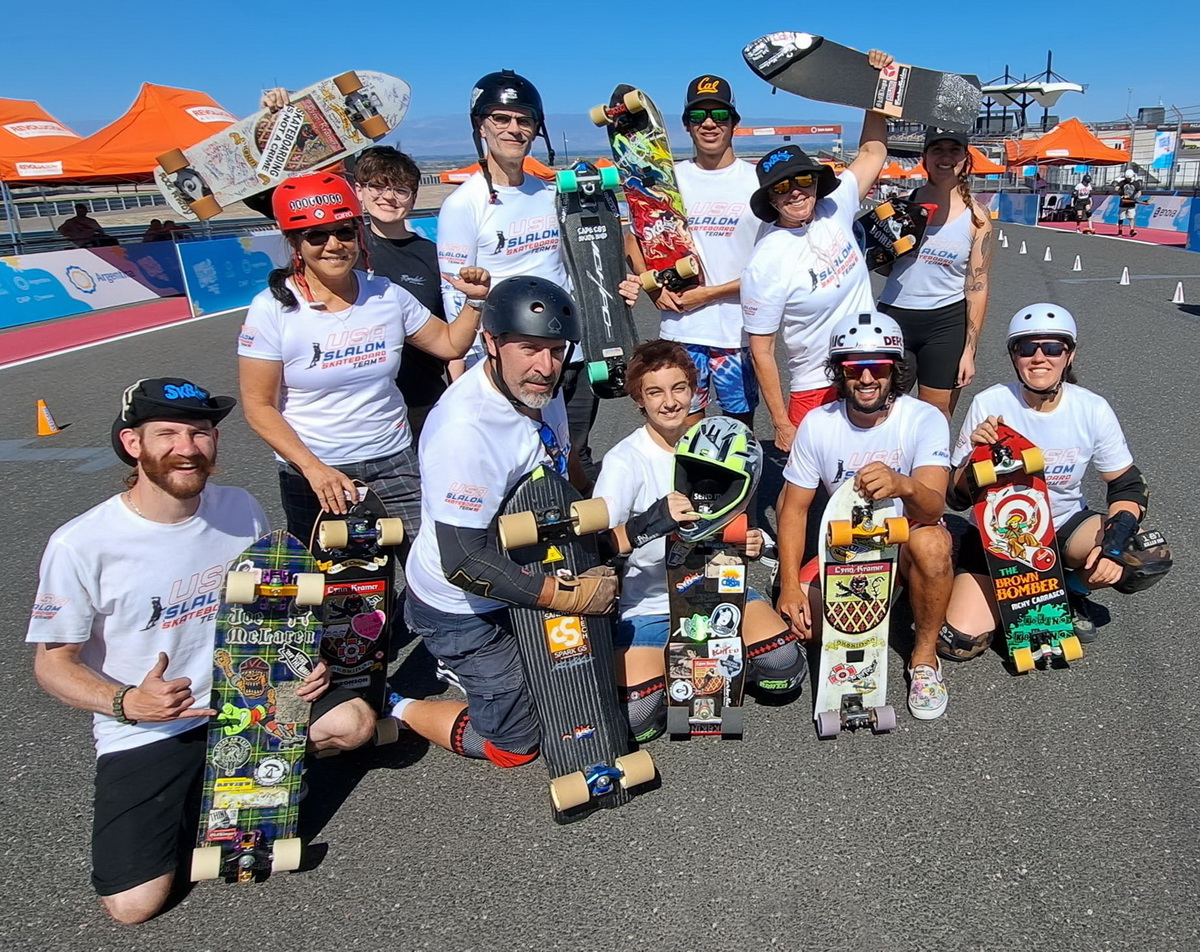 Judi with the rest of Team USA after warming up at the San Juan Villicum race track. [October 2022]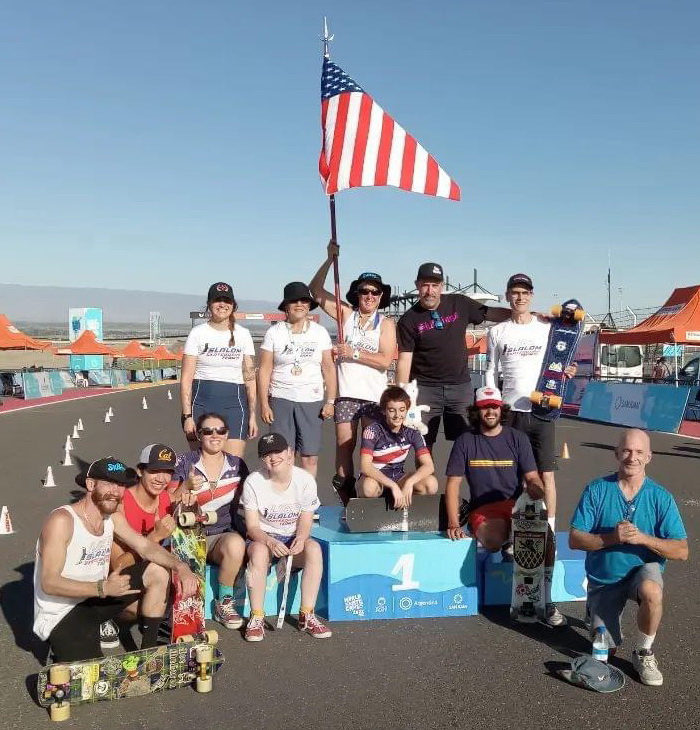 Team shot on the podium after the first race day. [October 2022]
Check out her blog here:
https://judioyama.blogspot.com/