I'm surprised there isn't a full profile on Luca here - there should definitely be one!
These are just a few photos of Luca and his board and trucks that have circulated on the web. These exact ones comes from Doug Kadzban that he picked up from Silverfish before their forum closed down.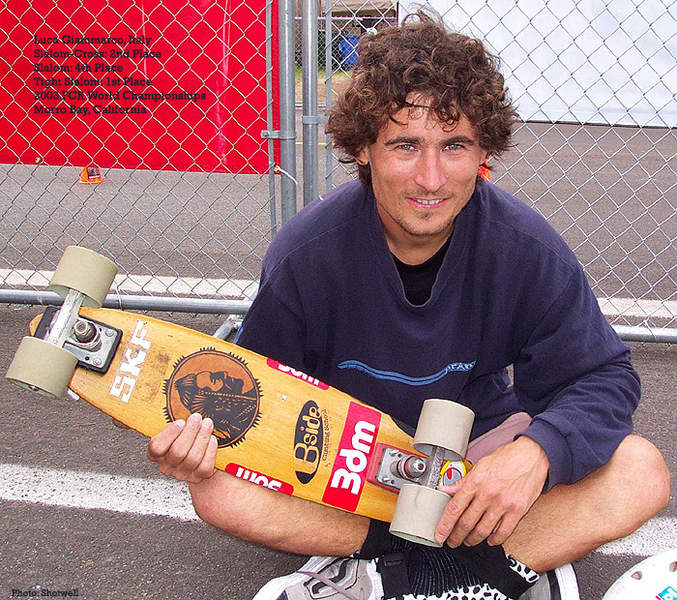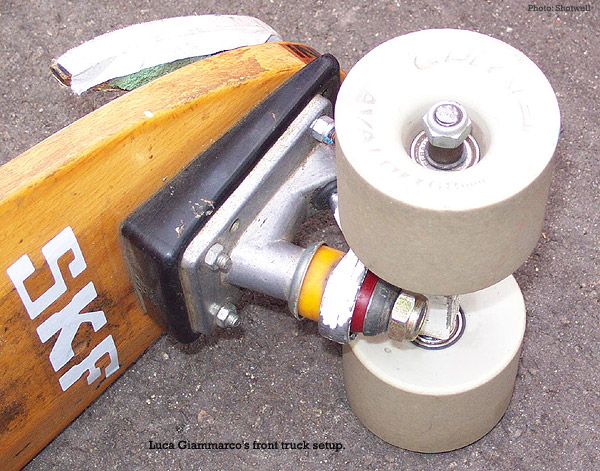 Luca article/interview (in Italian)
Luca two page article in Mondo Erre, March 2007:
Mondo Erre - Luca special 3-4 (pdf)
Here's a few other photos that have been posted elsewhere on the forum: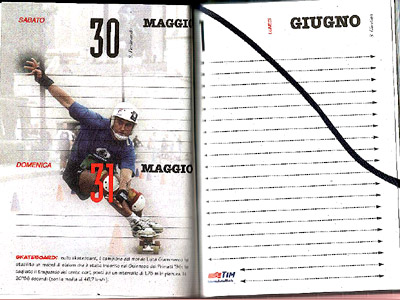 His photo in a calendar.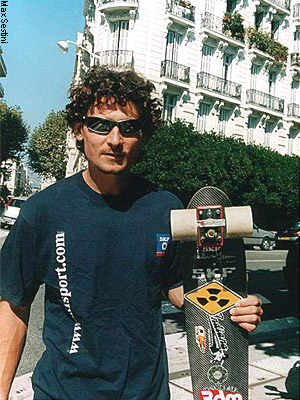 European Champion 2003 - Photo: Max Sestini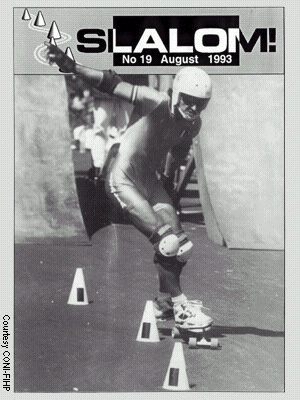 Luca's cover of Slalom! Magazine, no 19, 1993. The actual photo is from the Pyrenean Adventure Games co-organized by the Spanish and French Olympic Committees.